Faridūn and Kāwadh
Seljuk Bowl, Inscribed "Wealth", early 13th Century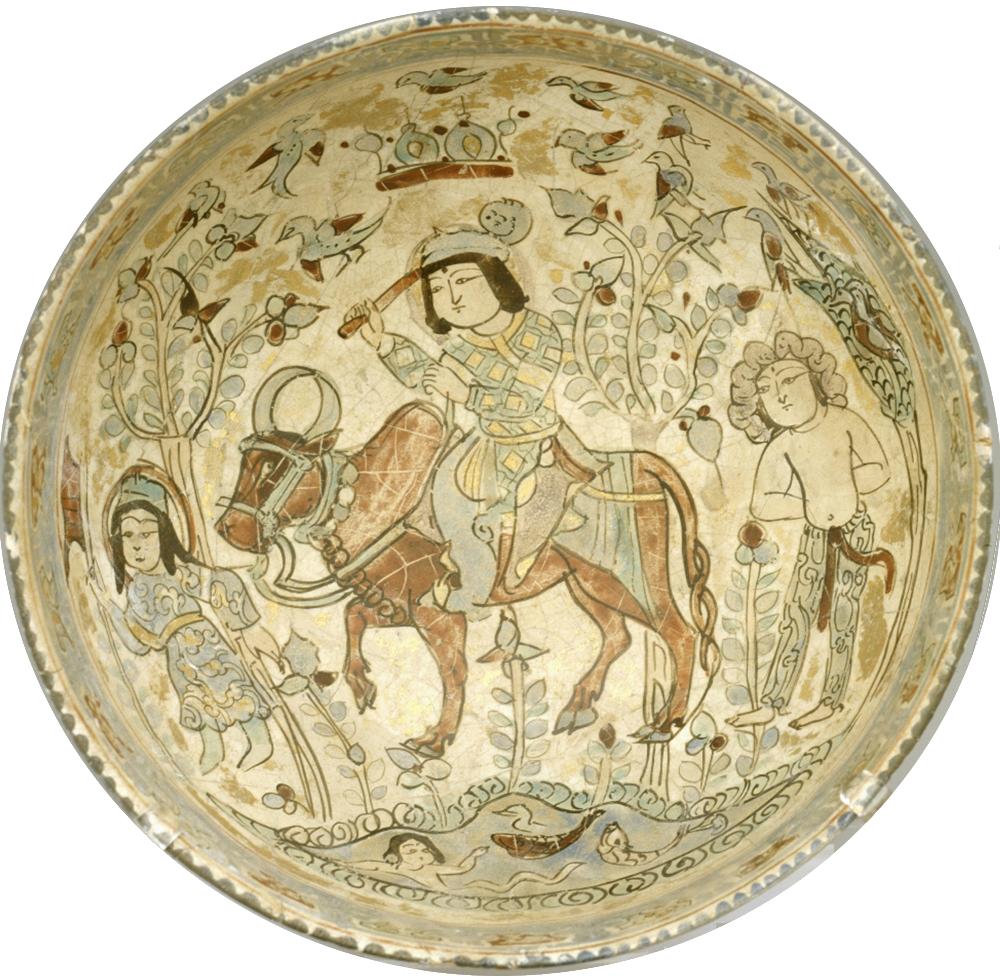 Date: early 13th Century
Medium: Composite body, opaque white glaze, polychrome underglaze and overglaze painted decoration
Dimensions: 3 7/8 x 8 1/4 in. 9.8 x 21.0 cm
Department: Islamic Art
Classification: Ceramic
Credit: City of Detroit Purchase
Accession No.: 30.421
Source: Institute of Arts, Detroit

Referenced as figure 399 in The military technology of classical Islam by D Nicolle
399. Kashan-ware bowl, Faridūn and Kāwadh 13th century AD, Iranian, Institute of Arts, Detroit (Grab P).
p70 Meanwhile, an asymmetrical mace, probably known as the qurz, and its more sophisticated animal-headed development seem to be restricted to Iran (Figs. 377, 378, 388A, 394 and 399).



---


Referenced as figure 47 in G. D. Guest and R. Ettinghausen, "The Iconography of a Kāshān Luster Plate," Ars Orientalis 4, 1961, pp. 25-64.

---

See also a Seljuq Tile with Faridun Riding Birmaya, late 13th century. Walters Art Museum - 48.1296.
Other Seljuk Illustrations of Costume & Soldiers