Illustration from the manuscript of the Romance of Varqa and Gulshah, c1250.

FIG. 35.-55, 52b: Le roi de Shām à cheval, emmène Warqah blessé; au milieu une plante sur laquelle il y a des oiseaux, à gauche un serviteur, qui porte Warqah sur le dos; fond sans couleur.
FIG. 35.-55, 52b: The King of Shām on horseback, brings the wounded Warqah; amid a plant on which there are birds, to the left a servant, who carries Warqah on his back; background without colour.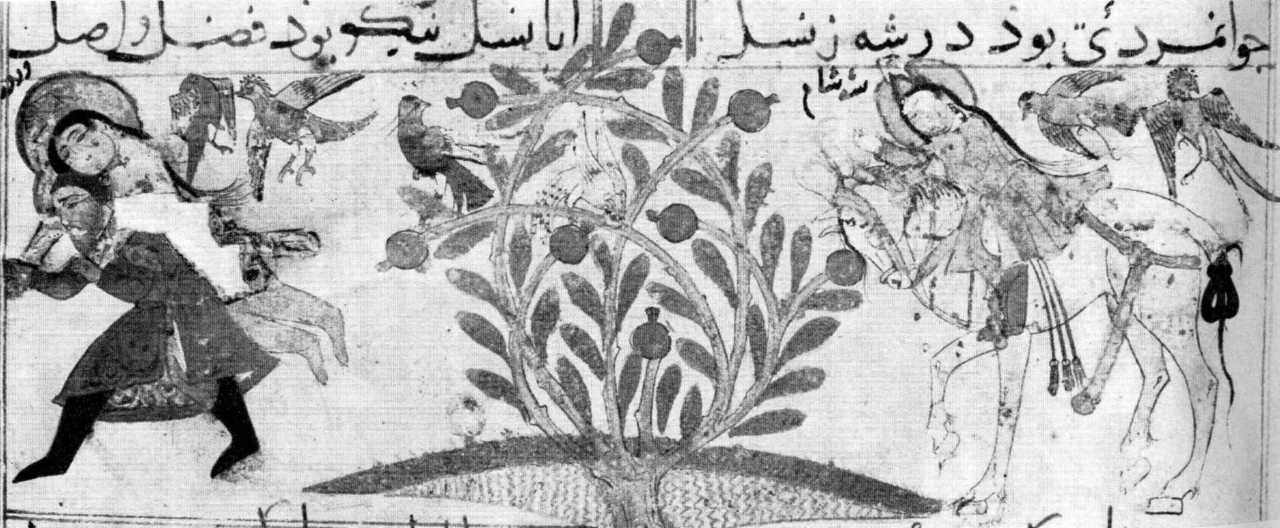 Sam sahinin yarali Varkayi sarayina goturmesi.
King of Sham 'the falcon' takes the wounded Varka to his palace. Next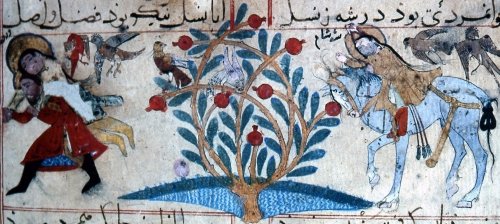 Back to the Varqa wa Gulshah, page 6
Back to the Coloured Illustrations from the Turkish Cultural Foundation