The Shahnama of Shah Tahmasp I
Kay Khusraw Captures the Demon-occupied Bahman Castle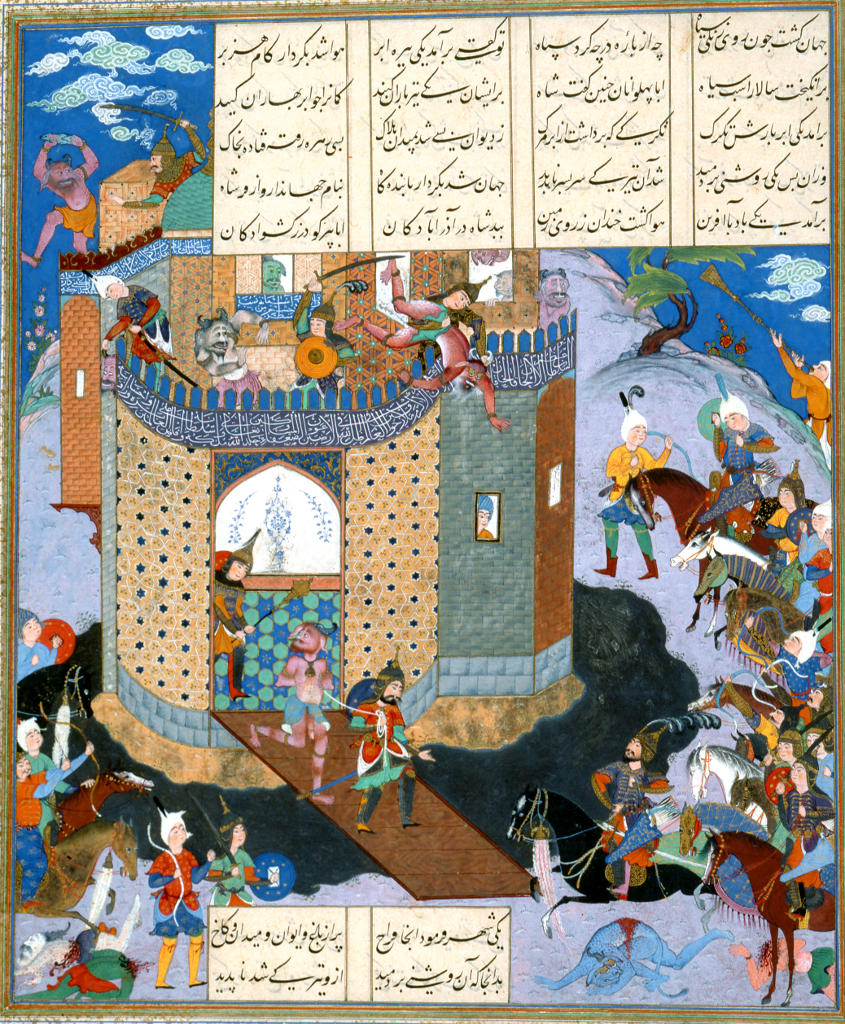 A larger image of Kay Khusraw Captures the Demon-occupied Bahman Castle - Shahnama of Shah Tahmasp I
Previous
Next
Miniature from a copy of Firdawsi's Shahnama. "Kay Khusraw Captures the Demon-occupied Bahman Castle"
Iran, Tabriz; between 1520 and 1535
Leaf: 47.5 × 31.5 cm

Kay Kaus wishes to abdicate, but cannot decide whether he should leave the throne to his son, Fariburz, or to his grandson, Kay Khusraw. Both are asked to capture the demon-occupied Bahman Castle, and Kay Khusraw succeeds where Fariburz fails.

The prince is seen on his black charger in front of the nearly impregnable castle, as the last demons are being driven out.

While the men are shown in quite a stereotyped manner and with blank expressions, according to the usual conventions, the demons are depicted with great humor and reflect everything from rage to fear and embarrassment. The black water in the moat was originally shiny silver.

Inv. no. 31/1988
Source: The David Collection, Copenhagen, Denmark.


Back to the Shahnama of Shah Tahmasp I