An illustration in the 1405-14
Jami' al-Tawarikh
by Rashid al-Din.

Universal History
or Compendium of Chronicles
Ğāmi' al-tavārīḫ. Rašīd al-Dīn Fazl-ullāh Hamadānī
Mahmud of Ghazni crossing the Ganges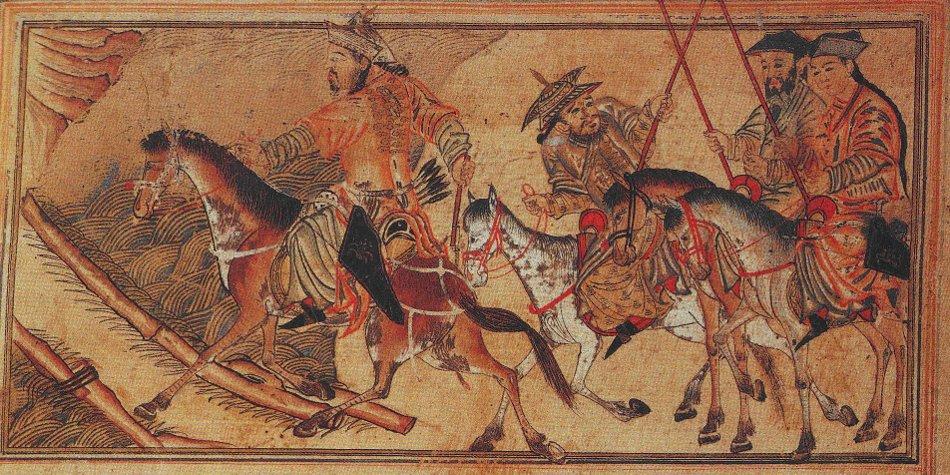 Mahmud of Ghazni crossing the Ganges, from the history of the Ghaznawids section in the Jami' al-Tawarikh of Rashid al-Din. The painting is done in black ink with colour washes - a Chinese technique. Moreover, the paintings illustrating this section are amongst the largest and most dynamic in the book, indicating the Mongol affinity to the Turkish traditions of conquest, which the Ghaznawids represented and to which they succeeded.



---


Referenced on p5, The Mongols (Men-At-Arms Series, 105) by Stephen Turnbull
Mongols in long robes crossing a river. An illustration from Raschid-al-Din's World History.


Previous: Mahmud of Ghazni in robe from the Caliph Next: Mongols Besieging the City of Ūq, f124v
Back to the Jami' al-Tawarikh of 1305-14