Turkish soldier on horseback, by Heinrich Petri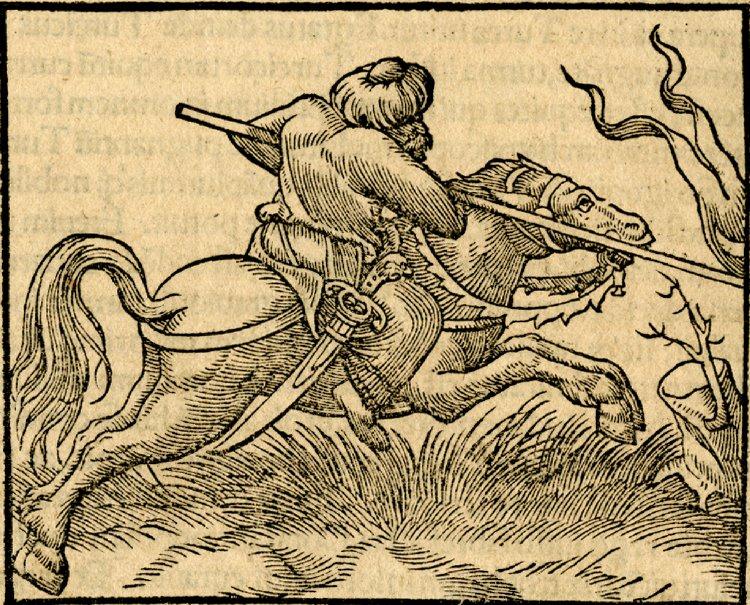 Illustration to an unidentified Latin edition of Sebastian Münster, 'Cosmographia', which was first published in Basel in 1544 and appeared in an enlarged edition containing around 900 illustrations and 40 maps in 1550. Probably printed by Petri in Basel, c.1544-52 Woodcut. Source: British Museum.

---
Ottoman Soldiers from other European Illustrations.