Ottoman Janissaries from
Iconographie générale et méthodique du costume du IVe au XIXe siècle (315-1815);
collection gravée à l'eau forte d'après des documents authentiques et inédits.
by Raphaël Jacquemin, 1821-1881?
Published: 1863-1869. Auguste Delâtre 1822-1907 - Printer.
16e siècle -- Costumes Militaires - Infanterie -- Orient
16th century -- Military Costumes - Infantry -- East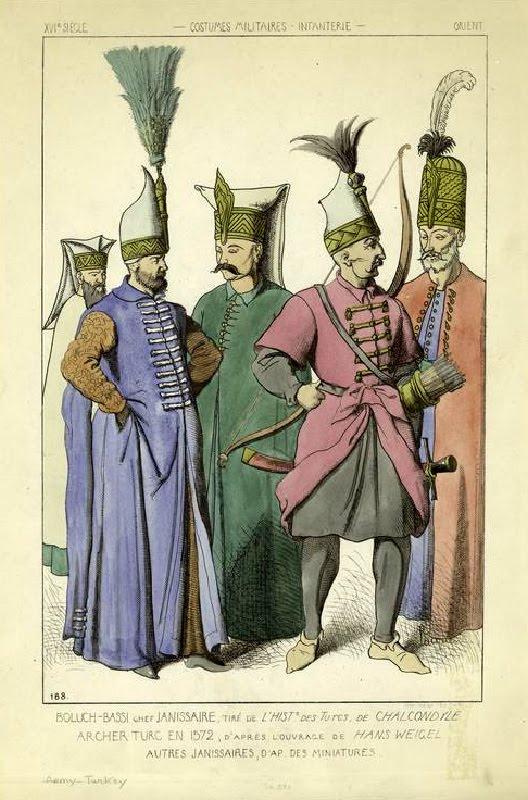 Boluch-Bassi Chef Janissaire, tiré de L'histe. des Turcs, de Chalcondyle.
Archer turc en 1572, d'après l'ouvrage de Hans Weigel.
Autres janissaires, d'ap. des miniatures.
Boluch-Bassi (Captain of 100 Janissaries) taken from Histoire générale des Turcs, contenant l'Histoire de Chalcondyle
Turkish Archer in 1572, according to the work of Hans Weigel.
Others Janissaries from miniatures.


---

Back to Ottoman Soldiers from other European Illustrations
Other Illustrations of Ottoman Janissaries