Drawings of Byzantine Infantry on The Rome or David Casket, 898 or 900AD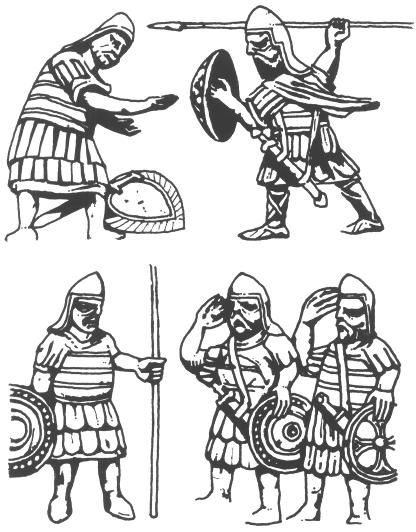 from p29, Byzantine Armies 886-1118 by Ian Heath & Angus McBride:
These details from a 10th-century ivory casket depict Armenian infantry in Byzantine employ. Most of the Empire's military aristocracy were of Armenian ancestry and in the 9th and 10th centuries Armenians formed about twenty-five per cent of the Empire's armed forces or possibly even more.

---
The Rome or David Casket, Byzantine, 898 or 900AD
Armenian infantry from Armies of the Dark Ages 600-1066 by Ian Heath, based on this casket and its former attribution as Armenian.