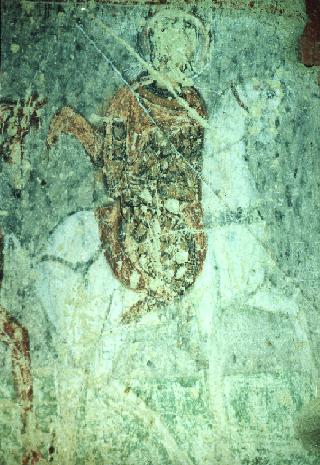 There is an inscription with this figure but it is almost completely obliterated. The only remnants Jerphanion was able to make out were the letters O (omega), then CH.....OC, M...., TH..... Not much to go on.

As this figure is of a similar format to Melias (the other horseman), Jerphanion posits that it, too, is of a donor.

The figure wears scale armour (perhaps leather) on torso, arms and as kremasmata. He carries a bamboo lance. There is mail visible beneath the klibanion at neck level.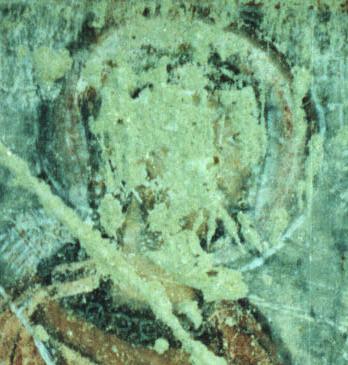 Detail showing the mail rings at neck level, presumably a lorikion worn under the klibanion.