Illustrations of Costume from the 1860 edition of:
The pilgrimage of Arnold von Harff in 1496 to 1499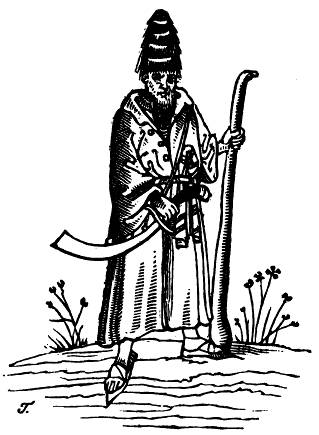 17 Tracht der Mameluken.
Costume of the Mamelukes.
Manuscript Image

---
Referenced as Figure 11. in Sultans with Horns: The Political Significance of Headgear in the Mamluk Empire by Albrecht Fuess
Red zamṭ.


Back to the contents for The pilgrimage of Arnold von Harff