Fatimid Carved Wood Panel, 11th Century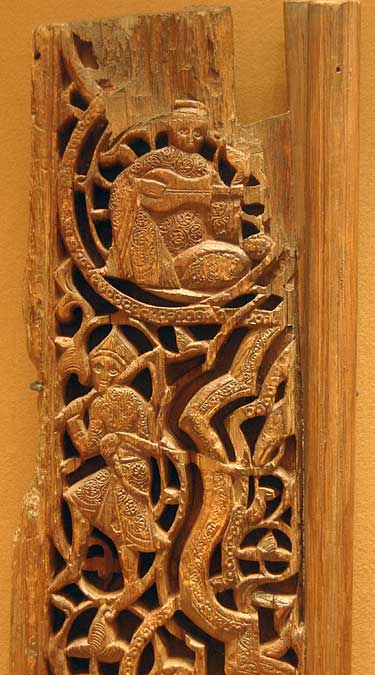 Panel detail.
Egypt, 11th c. CE, found in W. palace of Fatimids in Cairo in 1874. Carved cyprus wood. Full size: 67 x 18.1 c 4.6 cm.
Inv. no.: OA 4062.
Louvre, Paris, France.
Source: Silkroad



---


Referenced as figure 155 in The military technology of classical Islam by D Nicolle
155. Wooden panels, 11th-12th canturies AD, Fāṭimid, Louvre, Paris (Elg).

---

Previous: Fatimid wooden plank with mounted hunter with lance, 11th century, Museum of Islamic Art Cairo.
Next: Fragmentary dish showing men with large sticks, Fatimid Egypt, 11th century. Museum of Islamic Art, Cairo
Fatimid Illustrations of Soldiers and Hunters, 10th - 12th Centuries
Fatimid Musicians, Dancers & Revelers